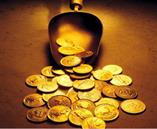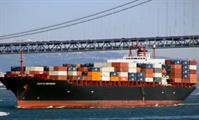 Contract Manufacturing & Import/Export Services:

HS China Connect Ltd is a one stop shop for all your manufacturing and import needs. We simplify the process and reduce the risk of manufacturing products, parts or putting together a product line in China, so that you can keep focused on your market and customers.
Here is what we can do for you:
Reasons for working with us:

* We are a North American owned company
* We are an ISO 9001 certified company
* We are fluent English communicators
* We are in China with N. America staff
* We are trained manufacturing experts
* We understand Chinese business practice
* We are experts in import & export
* We are experts in logistics & shipping
* We are available 24/7 for emergency purposes
* We provide Intellectual property protection
* We handle the issues and risks
* We can provide references for our work
* We have reliable manufacturing partners
* We provide timely and efficient service
* We get you the right pricing for the job
Solutions we can provide:

* Manufacture your products
* Manufacturing Costing
* Design, engineering & certification
* Product development consulting
* Manufacturing processes consulting
* Prototyping and sampling
* Factory assessment and quality
* Project Management
* Procurement of products & product lines
* Quality control and inspections
* Consolidation of products
* Warehousing and storage
* Intellectual property registration in China
* Logistics and freight forwarding
* Customs handling
* China business set up
* Government relations
* Translation service






We have many great partner factories to produce anything you need: new inventions, replications, fabrications, parts, assemblies, consumables,
household and industrial, heavy and light industry.